Karl Drerup was the cousin of my grandmother Therese Steffens and my
grandaunt Elisabeth
Steffens (Lisbeth Steffens).
Both were born in Euskirchen as daughters of Eugen Aloys Steffens, an entrepreneur and brewery owner. His sister Elisabeth was Karl Drerup's mother.
Karl Drerup's cousin Lisbeth Steffens was also a very gifted artist.
She studied painting in the 1920s at the Kölner Werkschule ('Cologne Crafts School').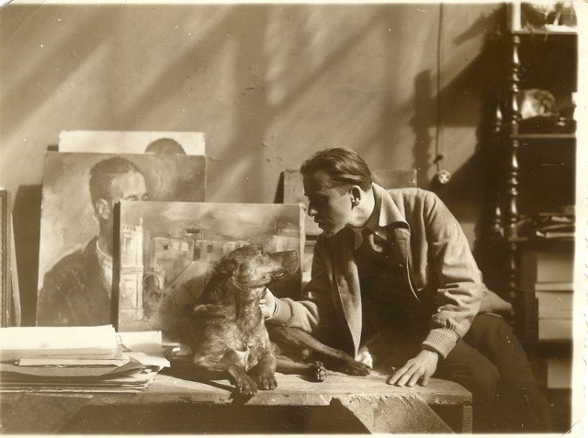 March 26, 1929 Professor Richard Riemerschmid honored her as 'Meisterschüler' ('master student'):

Karl Drerup gave her a precious treasure:
Many of his drawings and paintings, furthermore a lot of photographs that show him as a young man during the 1920s.
I hope this webpage can give an idea of Karl Drerup's 'European' time.
I'd appreciate your comment/feedback.